February 29 is a significant day for America-Taliban and Afghanistan as on this day the two nation can come to conclude some peace in Afghanistan. Though the manner in which Taliban had targeted Americans in Afghanistan a few days before the possibility of a peace measure in place goes bleak but at this moment it is compulsion for America too.
India too is keeping an eye on this proposed agreement. India does not want a terror group like Taliban should make government in Afghanistan. While Taliban has a target of making the government again in Afghanistan, and Pakistan is helping them.
Pakistan wants to replace the existing government in Afghanistan with the Taliban government. Earlier when Taliban had formed government in Afghanistan only Pakistan had given it acknowledgement. A big reason for this is the present Afghanistan government is in favour of India and the relations between Afghanistan and India have been cordial.
If Taliban comes to power once again it will be a threat to regional security. Trump appears ready to remove its forces from Afghanistan hence India will have to make sure if the deal is done then the regional security is not compromised.
Also America has to seen that if they leave Afghanistan there can be a vacuum and if it happens the situation will be bad. It may be mentioned that in 2016 president election trump had promised that if he wins he will call back forces from Afghanistan and he got support on this also.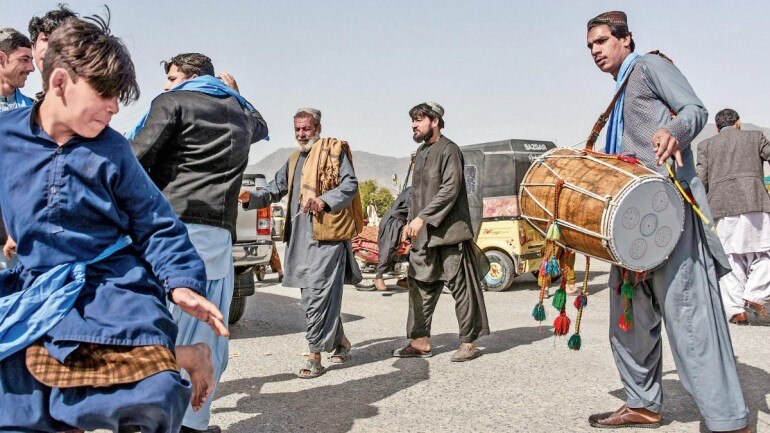 He had said that despite forces being deployed in Afghanistan since years America has not gained anything out of it. he had said it was a mistake done by previous governments. Not just this but he went on to say America has not taken any contract to make the world a secure place. As the president elections are scheduled again the return of forces might become an election issue there.
Though this was a promise made by Trump which he could not fulfill and this can be a big trouble for him. Hence the experts are of the opinion that to maintain peace trump might allow an agreement. Peace talks between America and Taliban are going on since 18 months.
But this peace talks have no representative from Afghanistan government. Taliban has made it clear that it will speak to Afghanistan government only when its talk with America are over and agreement is done. If not then its old stand will continue.
It may be mentioned that in the struggle since 19 years about 2400 American soldiers have lost their lives. And about 25 lakh people have taken refuge in other countries. American forces are present in Afghanistan since 2001.
The proposed agreement can pave way for the return of 14000 American soldiers. For America this could be the longest and the most expensive battle where it did not gained.
In another development Harsh Shringa is on visit to Afghanistan on Friday on his maiden trip abroad as foreign secretary to show support to democratic forces in Kabul on the eve of the peace deal between USA and Taliban.
Shringla who is meeting top echelons of the Afghan government is also carrying a special message for Afghan President Ashraf Ghani from the PM. Shringla's choice of Afghanistan as his maiden trip abroad as the Foreign Secretary displays commitment of the Indian government to landlocked country and the peace process, sources said.
Afghanistan will be followed by a trip to Dhaka next Monday to prepare for PM's trip to Bangladesh as the Chief Guest for 100th birth anniversary celebrations of Mujibur Rehman.